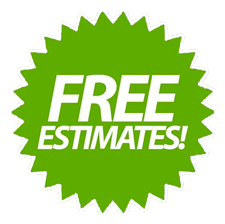 Harrisonburg Pressure Washing Experts Clean Your Home Without Damaging It.
Squeeky Clean is your choice for Harrisonburg pressure washing you can depend on. We use soft pressure and eco-friendly cleansers to wash away stains, mold, and mildew. Our specialty cleaning services give you a resource when tricky stains and home sanitation is necessary. From businesses to residences, our professionals provide the services you need with the conscientious care and attention to detail you desire.
Innovative Equipment And A Trained Team Is The Squeeky Clean Difference.
We invest in our equipment and team by providing opportunities for continuing education in techniques and cutting edge technology pertinent to our industry.  Our team is professional, courteous, and motivated to treat your home like it was their own.  Each employee of Squeeky Clean has been fully vetted and trained to ensure you get amazing service and quality craftsmanship every time.
Your Satisfaction Is Our Priority!
We offer warranties on some of our services and free information for all our clients. Our qualified expertise gives you a better experience and allows us to provide services you can depend on.  Get a free estimate when you're ready for Harrisonburg pressure washing to safely clean your home.