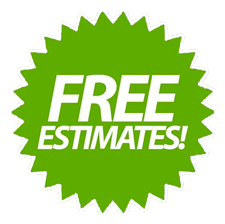 Harrisonburg Commercial Window Cleaning Makes A Great First Impression.
Our Harrisonburg commercial window cleaning helps you make the best first impression to potential customers and returning clients. Our team of professionals provide exceptional quality and unmatched services we guarantee with every job. 
Our Window Cleaning Services Includes:
We Make The Process Easy.
From custom cleaning programs to detailed invoicing, we've made your experience scheduling and planning building maintenance easier. Contact us to discuss programs and plans to meet your needs and budget. We are fully insured, carry worker's comp, and have a dedicated, trained team of full-time staff members that care about your windows and our relationship.
You Can Depend On Our Team.
There is no job too big or too small at Squeeky Clean. Our team of professionals can handle everything from the local pizza shop to the University or Retirement Village Community. Whether we are serving you twice a week or twice a year, you can rely on us to show up. We also provide the peace of mind that licensed and insured window cleaners will be maintaining the appearance of your business. Let the team at Squeeky Clean begin to brighten your world today. Contact us today to discuss commercial window cleaning for your business and get a free estimate.