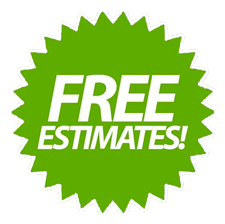 Your Harrisonburg Concrete Sealing Experts.
It's never been easier to keep your concrete looking Squeeky Clean. We are the areas premiere provider of concrete services. Not only do we use hot water and special cleaners to degrease, remove stains, and brighten concrete. We also offer a full service of protective coatings in the form of stains, and clear sealants to protect your concrete and keep it looking new. We offer maintenance plans so that you never have to worry about your concrete ever again.
Whether its a concrete patio, exposed aggregate driveway, sidewalks, or a paver system, we've got you covered. Call us today for a free estimate. Not sold? Check out this before and after image of a pool deck sealing! Don't miss the video at the end of the page, too!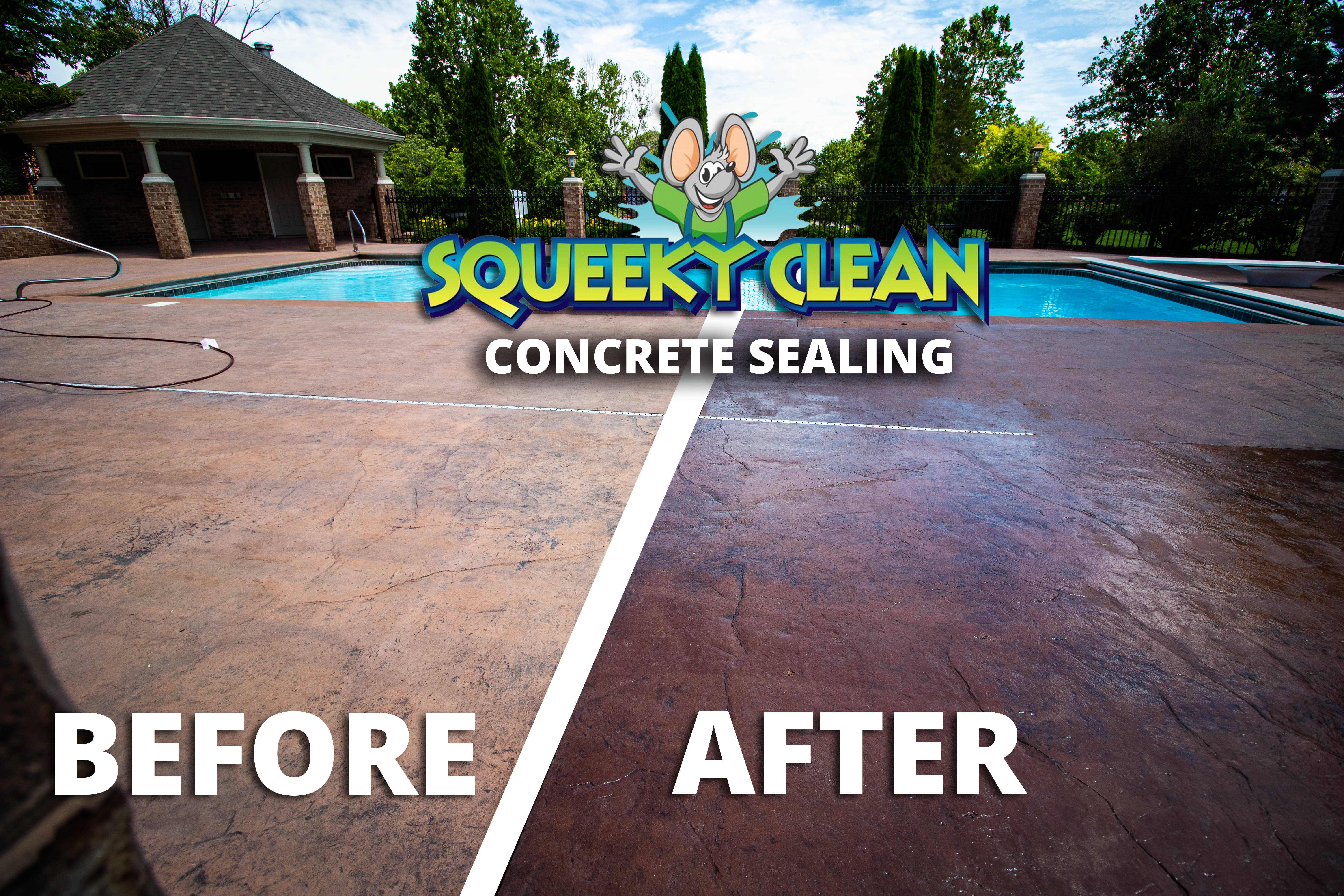 Protection

Since your concrete is constantly exposed to the elements, it's important to provide it with some type of protection. In addition to protecting your concrete, a sealer will lock out moisture, lessening the damage that comes from freezing and thawing.

Extended Life

A concrete driveway can last anywhere from 25 to 30 years. The emphasis is on 'can'. Without sealant, your concrete can see discoloration, crumbling, and cracking. With a quality sealant, you can bet on that 25-30 years!

Increased Durability

While a sealant can make your driveway look fantastic, that isn't the only purpose it serves. The durability of your concrete directly correlates with the life of it. Keeping a quality sealant extends the life and maintains durability.

Mold Deterrent

Despite concrete being strong, it is still a porous material. The porous aspects of it invites moisture, and therefore, mold. This organic growth can lead to green discoloration. Without a sealant, this is almost impossible to avoid!

Color Enhancement

While the protection of your concrete is extremely important, don't forget that sealants can greatly improve the look of your concrete! Check out the above before/after picture to see the difference!
Protect Your Investment
Don't let your concrete see the negative effects of harsh weather, freezing and thawing, and much more! Contact us today to get a free estimate for sealing your concrete!