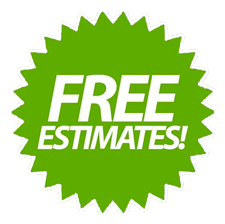 We Can Restore A Deck So It Looks Great And Lasts Longer.
When you choose Squeeky Clean to restore a deck, we maintain, preserve, and restore your deck to enhance its life, look, and feel. From a brand new deck that needs a stain to a 20 year old deck in need of some TLC, we clean and stain your deck so it lasts. After having successfully restored thousands of decks, we provide you with complete solutions to get your deck looking great again!
Our Process Restores Your Deck:
Eco-Friendly Cleansers Remove Growth Without Killing Your Landscaping.

We provide safe and effective cleaning and sanitizing of all types of wood and composite decks.  Whether your deck is made of pressure treated pine, beautiful cedar, new age composite, or an exotic hardwood like IPE, teak, or mahogany, we have the knowledge and expertise to help you get the look you want.  We use industrial grade, biodegradable, plant-friendly soaps to remove any organic growth from your deck and use just the right amount of pressure to clean the wood without damaging it.  We finish off with a proprietary wood brightening solution that leaves the wood clean and ready for the next step in the finishing process.

The Proper Sanding Results In A Smooth Finish.

Some decks require sanding to prepare their surfaces for finishing.  This may be necessary to open up the pores of the wood, remove mill glaze, or address concerns that washing simply won't fix. We use 19 inch Clarke Commercial floor sanders and a variety of sandpapers to properly prepare all of your horizontal surfaces for the next phase of finishing.

Protective Coatings Add Longevity To Your Deck!

We use oil based as well as water based products to preserve and protect your deck. We have extensive experience matching colors and working with varying characteristics in opacity. We recommend the right product for your needs, from a transparent to a semi-transparent, or a semi-solid to a solid. We hand brush all of our stains, and can apply mold inhibiting additives and wood destroying insect inhibitors.

Our Deck Preservation Plan Keeps Your Deck Looking Great For Years.

Once your deck is cleaned and restored, one of our Deck Experts works with you to develop an extensive ongoing Deck Preservation Plan. We plan wash schedules to maximize the beauty of your deck and life of your wood.  Scheduling in advance takes away the pain of having to call us to schedule work.  Our system of automated emails and reminders lets you know when we are coming to take care of your deck! Are you ready to restore a deck to Squeeky Clean standards? Get a free estimate to get started.
Check Out Our Deck Restoration Gallery: