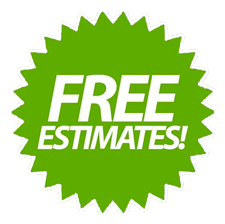 Harrisonburg Commercial Pressure Washing Preserves Your Property.
Harrisonburg commercial pressure washing and building restoration ensures your business looks as good as possible to attract and maintain customers and clients.  Remove contaminants like mold, mildew, pollen, and dirt and restore the luster of your property to grow and attract new business. Whether you are a building owner, or lease a commercial space, the professionals at Squeeky Clean help you maintain your position as the leader in your marketplace.
Choose Squeeky Clean For Expertise In Maintaining Your Investment:
Our Eco-Friendly Cleansers Remove Stains Without Damaging Landscaping.

All of our cleaning solutions are environmentally friendly and can be used around plants, trees and shrubs with no damage — we always flush foliage with fresh water to remove any residue.

You Can Depend On Our Professional Team And Innovative Equipment.

We use "state of the art" industrial grade hot water pressure washers. Our heated (190 degree) water is many times more effective than cold water. Low pressure is safer than high pressure, eliminating potential damage caused by "Power Washers". Our technicians are professional, courteous, well-trained and extremely conscientious.

We're Experts On A Variety Of Surfaces So You Can Feel Confident In your Investment.

We clean and restore asphalt & cedar shingles, vinyl siding, stucco, dry-vit, brick, exposed aggregate, concrete, wood & composite decking, granite, limestone, marble and many more.
Don't lose business because your building looks less than Squeeky Clean.
Customers frequently state that the way a building looks affects their first impression of the company. If your customers walk past exterior siding that is streaked with mold and mildew, it's time to consider exterior cleaning. Our highly experienced and trained teams use heavy duty, commercial grade exterior cleaning equipment to remove contaminants that have adhered to the surface of your building.
We use biodegradable cleaners, soft brushes and low pressure to restore your building's siding, façade, or exterior surfaces to a clean condition. Our choice of eco-friendly cleaners ensures that your customers, landscaping, and any visiting pets are safe.
Our Spectrum Of Services Keeps Your Building Maintenance Covered!
Roof cleaning & roof stain removal not only improves the appearance of your property, but can save you money in the long run. You can be sure we practice green cleaning 100% of the time. This means that we don't use any cleaning product that can potentially harm the environment. You can trust us to care about your business's appearance just as much as you do. Are you ready for commercial pressure washing and building restoration? Get a free estimate.