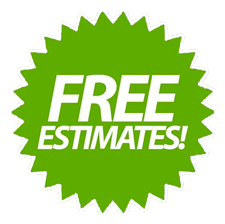 Water Flows Away From Your Home With Our Bridgewater Gutter Cleaning Services!
Our professional Bridgewater gutter cleaning services save you from spending the weekend on a ladder cleaning nasty gutters! We remove leaves, twigs, and debris so your gutters and downspouts let water flow away from your home. Clean gutters and downspouts prevent water damage to your basement and ensure it's protected from the elements. Do you want to know if your gutters are performing properly? Let us perform our 10 point inspection to ensure they're in working order.
Professional Gutter Cleaning Keeps You Off Dangerous Ladders.

Gutter Cleaning Ensures Water Flows Away From Your Home and Prevents Water Damage.

Gutter Cleaning Maintains Your Investment In Your Home.
Our Professionals Clean And Inspect Your Gutters.
Our team takes pride in performing a thorough job cleaning your gutters and downspouts. We clean, inspect, and perform a 10 point inspection on your gutters to ensure water flows freely away from your home. Give us a call today to learn more about our professional gutter cleaning services.
Gutter Cleaning Is An Important Element Of Home Maintenance.
Proper gutter cleaning keeps your home safe from cracks or foundation issues caused by water leaks. Clogged gutters can lead to the overflow of water which can cause stains and rusting on the outside of your home as well as your sidewalks and patios.  Failure to clean your gutters properly can be quite costly as they are prone to collapsing and causing damage to your home. The Squeeky Clean team is fully insured, licensed, and trained in ladder safety and is equipped with the latest safety equipment.  We always work in teams of two using a spotter when one of our team members is on the ladder.  Working with the latest technology and equipment designed specifically for cleaning gutters decreases the likelihood of an accident. After cleaning your gutters, we use a garden hose to hydro test your gutters to ensure water flows freely through them. As part of our service, we also check to make sure your gutters are properly secured to your home. Squeeky Clean offers complete gutter maintenance programs to keep your gutters cleaned out on a regular basis. Once you hire us, you won't have to worry about gutter cleaning and the hassle associated with it ever again. Get a free estimate and learn more about our Bridgewater gutter cleaning services!
Check Out Our Gutter Cleaning Gallery:
Gutter Protection Installed