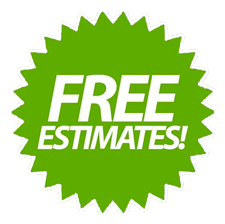 Your Low Pressure Bridgewater Roof Cleaning Experts.
Low pressure roof cleaning eliminates the black streaks that are mold and organic growth on your asphalt shingles. Roofing, just like vinyl siding, can discolor and require periodic cleaning to keep it functioning as intended and looking great.
Make your roof last longer.

Save money by protecting your roof with regular cleaning.

Maintain your roof's warranty with our low pressure method.

Eco-friendly soaps won't kill landscaping.

3-Year warranty against new growth.
Check Out Our Low Pressure Roof Cleaning Gallery:
Don't Void Your Roof Warranty With A High Pressure Wash!
A high pressure roof washing will not only void your manufacturer's warranty, but it can also cause significant granular loss to occur on your shingles and damage your roofing system.  We use a specialized eco-friendly soap and detergent to kill 99.9% of all organic growth on your roof and get rid of those ugly black streaks. Our team of professionally trained, ladder safety certified craftsmen take extreme caution in making sure that any overspray is minimal and that all surrounding vegetation is thoroughly watered and rinsed before, during, and after the treatment.  Our multi-person team works diligently and safely to make sure your roof gets clean the first time! We bag the contents from the gutters that exit above grade to prevent any uncontrolled runoff and remove and discard of any debris when we leave.
Our Three Year Warranty Is Your Safe Guard.
We feel so confident in our roof cleaning that a standard 3-year warranty is included with every project!  If you have any significant organic growth re-occur within a 3-year period, we will come out and re-clean your roof for free. For Real Estate Agents:  This warranty is transferable with the sale of the home and is good for 36 months from the date of application. Are you ready for low pressure roof cleaning? Get a free estimate.