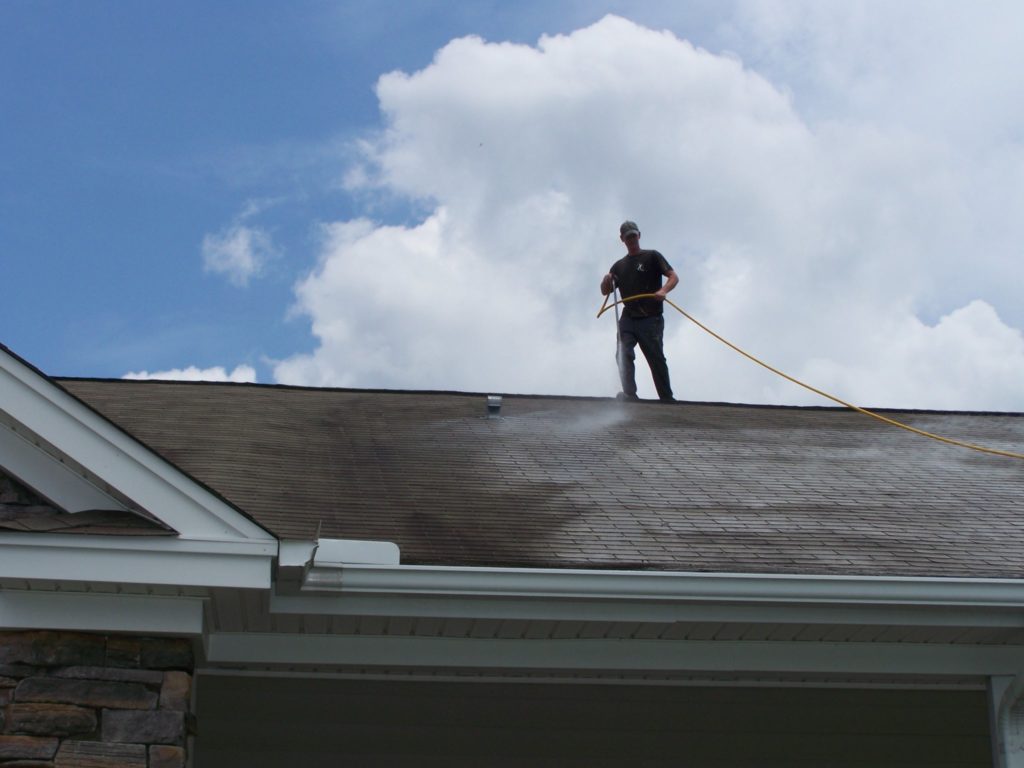 Your roof is one of the most critical parts of your home. And with routine care, it's ready to last for the long run. Our team uses a specialized approach to maintain your roof, and we do it with soft washing.
The 1, 2, 3's of roof cleaning
We care about our clients – and we're committed to delivering superior results that last. That's why we exclusively use soft washing to address the needs of your roof. We adopt this approach for a few reasons:
1: It's safe
Soft washing isn't just the best way to clean your roof. It's the

only

way. Conventional pressure washing uses too much force on your roofing and can expose it to long-term damage. Soft washing, on the other hand, is completely safe and always-effective.
2: It delivers long-lasting quality
Our soft washing service allows us to deep-clean your roof, which removes mold, moss, algae, and black streaks. But it doesn't just remove stains – it kills the buildup responsible for the eyesores.
3: It brings out the best in curb appeal
With soft washing, your roof will look beautiful long after we leave your property. This locks in a beautiful aesthetic that will make the rest of your exterior shine.
Soft washing is the only way to invest in your roof – and Squeeky Clean Pressure Washing is the expert source to get the job done. Get in touch today to explore how we can support every shingle!